PROGRAM OVERVIEW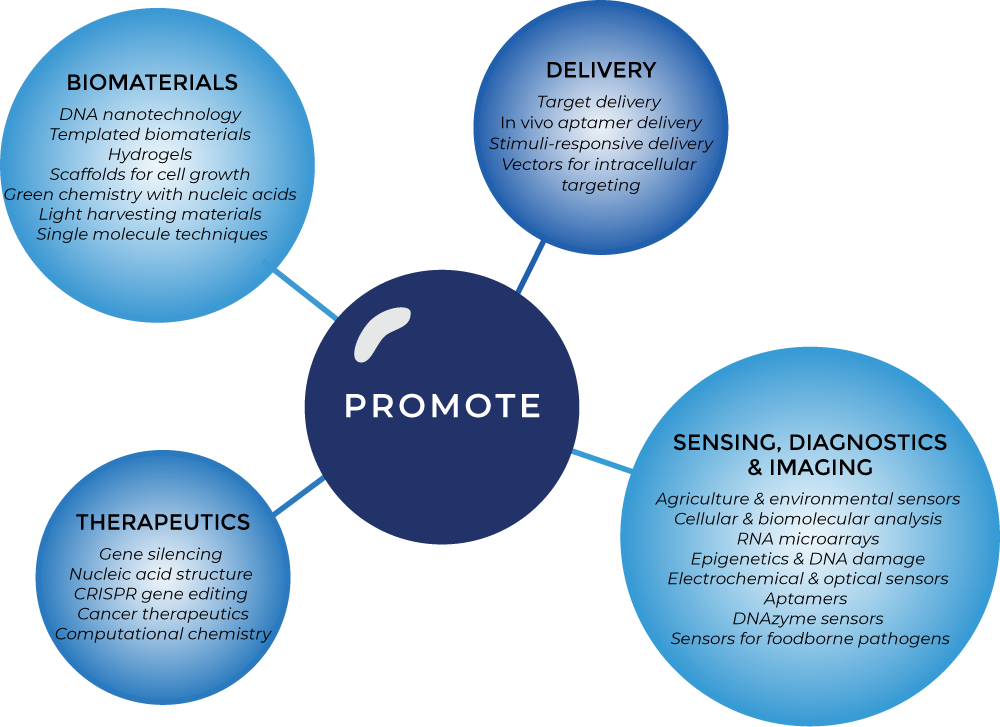 PROMOTE is an NSERC CREATE-funded graduate student training program. PROMOTE provides both cross-functional and multidisciplinary training in nucleic acids, synthesis and biomaterials chemistry as well as job-ready skills to students to meet the needs of current biomedical, materials, environmental, agricultural and green chemistry industries.
The PROMOTE program enriches graduate student training by providing value added employment ready skills and knowledge to address important challenges of concern, such as detecting cancer in its early stages, overcoming antibiotic resistance, delivering therapeutics only to diseased cells, developing low-cost, portable diagnostic devices and sensors that monitor water, crops and food.
The program provides essential learning opportunities for translation of a lab discovery into a commercialized product. The program curriculum and mentors will support trainees to pursue start-up ventures, entrepreneurship, collaborations, internships (industrial, academic and professional), intellectual property, regulatory affairs, bioethics, effective communication, interpersonal skills and leadership. In addition, a major objective of PROMOTE is to provide a support network for women trainees to break gender barriers in science and technology and to become role models.